Combining market expertise with entrepreneurial innovation
Global Digital Advertising Agency and Luxury Real Estate Brokerage giving you access to a level of exposure, reach, and creative execution unmatched in the industry. Calibrated for the marketplace of tomorrow, delivering proven results for buyers, sellers, and developers. Revolutionizing the traditional brokerage model by innovating through media and content creation, and is powered by a full-service in-house film studio.
We're relentless and passionate with everything we do. We challenge each other to make each other better.
Creativity is in our DNA. Sharing impactful stories and developing out-of-the-box solutions is what sets us apart from the crowd.
We're not just agents, we're people. We've been in your shoes and we know that being understanding and supportive for every step of the real estate process is part of our job
We took real estate digital marketing before anyone else. We saw homes on YouTube before anyone else. Whatever comes next, we'll do it before anyone else because we're a brokerage for the marketplace of tomorrow.
Far Reaching
Capabilities
Core Capital Group is a game-changing firm in the rapidly expanding real estate marketplace. The firm's hybrid tech & brand enabled model has inspired a new wave of thinking in the industry, and its approach to daring and unconventional marketing has elevated and revolutionized the way people think of real estate.
Always at the forefront of performance and technology, we are one of the fastest-growing real estate firms in the world, with a billion in gross sales in residential, commercial, and hospitality . We are not only committed to providing extraordinary service and exceptional results but also to remaining years ahead of the curve.
Commercial, Multifamily, 1031 Echanges & Reits..
Always at the forefront of performance and technology, we are one of the fastest-growing real estate firms in the world, with a billion in gross sales in residential, commercial, and hospitality . We are not only committed to providing extraordinary service and exceptional results but also to remaining years ahead of the curve.
Residential
01
02
Commercial
Learn more →
02
Commercial
03
Developers
03
Developers
Learn more →
01
Residential
Learn more →
REAL ESTATE
Revolutionizing the
traditional real estate model
When you work with a CCG Broker you're working with someone that combines market expertise with entrepreneurial innovation. We will listen to your needs and goals, use data and creativity to optimize your property for potential buyers, and stand beside you for every step of the selling process.
Our vibrant markets change daily. New information and ideas become available and are at our finger tips. We will update you and educate you on the latest market trends, reports, micro data and newly available properties and neighborhoods as they become available so that you can make the absolute best and most educated decision for your investment or your future home.
We will embark on an advertising and marketing campaign in all media, on and off line including industry trades, main stream media, real estate portals, multiple listings systems, glossy publications, broker networks, social media, search engine optimization, direct mailing campaigns and much more. This will ensure maximum exposure for the property.
We will accompany you through every step of the process. We will advise you from defining your searches and options to deciding on the perfect home; from negotiating the best value to the final closing.
In addition to our extensive exclusive database, we will use our multiple listings systems to provide you access to every available. We also have an extensive referral network of closing attorneys, mortgage consultants, contractors, designers, movers and every possible vendor you might need for a smooth and successful process.
"White Glove" concierge approach to real estate that goes well beyond the norm.
We take meticulous consideration of every detail and implementation of seamless technology across all digital platforms and channels to give your property the largest reach and exposure.
New Marketplace.
New Rules.
CORE Capital Group & Synergy Consulting Group
New Development gives developers and financial institutions an unmatched advantage by providing insightful, and results-oriented, step-by-step guidance and support from site acquisition to final sellout for projects of all sizes, price points, and locations. We use comprehensive market analytics to hone our planning, design, and branding strategies, and we leverage Synergy Advertising Studios to deliver potent, breakthrough content and sales campaigns that are targeted and amplified through our tech-powered innovation platform.
We have successfully served buyers, owners and tenants in thousands of real estate and business transactions across US. We simply put our clients' interests first. From restaurants, nightclubs, and bars, as well as office users, retailers, investors, and property owners alike.
We're more than just an brokerage. We enable clients, brands and transform places with an insight-led strategy to drive demand, maximize value, and generate revenue through market awareness.
Our experienced advisory team provides end-to-end services by working with you from introduction of market insight all the way through project delivery.
We assist private investors and property owners with the sale or purchase of both stabilized and value-add multifamily properties. Using proprietary market data, we provide extensive, in-depth knowledge of Chicago's neighborhoods and surrounding suburbs, maximizing value on behalf of our clients.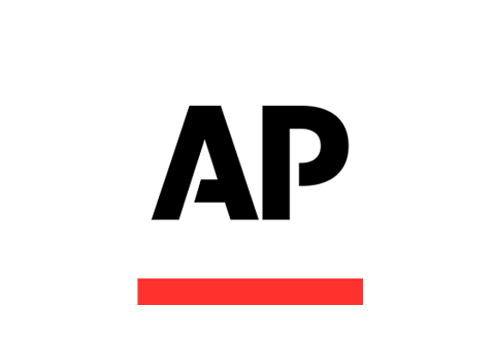 Real Estate Advertising
in a Digital Age
A cunning combination of strategy, design, technology and advertising services.
We are visual artists, storytellers, creators. We shoot, record, animate, edit, and produce engaging real estate stories that are redefining how real estate can be consumed by the market.
We know the ins-and-outs of every traditional and digital platform and how to curate and optimize content for maximum impact on each one.
Whether we're concepting an Instagram short or executing a one-of-a-kind event experience, we want everything we do to be innovative, memorable, and shareable.
We craft unique positions and visual profiles for sellers, developers, and agents that reflect their values and goals.
In-House
Advertising Agency
We construct top-to-bottom visual identities for our listings, developments, and agents, creating comprehensive branding guides to ensure consistency and recognition.
Using our brand and identity themes to guide us, we generate and produce a wide range of printed and digital collateral for use in ad campaigns, open houses, launch events, and more.
We build unique multi-channel plans based on our target market, exposure goals, and competitors, leveraging social media, digital, guerilla, and traditional mediums for maximum amplification and resonance.
From ideation to execution, we ensure that our one-of-a-kind experiential events are memorable, high-impact, and results-driven.
A picture is a first impression. We understand the importance of imagery and we're obsessive about having the best for our clients.
We ground our creative process on a simple premise: be bold and create for tomorrow. Whether we're developing an identity for a new condominium development or crafting a listing strategy for a townhouse or apartment, we stand out with a distinctive voice and point of view.
In tandem with Synergy Studios and CCG. We leverage novel design, production, and technological capabilities as well as disruptive creative executions to ensure that our messaging has greater worldwide reach and impact than what any other traditional real estate brokerage can provide.
By amplifying bold ideas, we create memorable visual cues and experiences for the marketplace. Our initiatives and sales campaigns have regularly led to building sellouts and record-breaking sales prices.